What goods are covered by TR CU 008 and how to get a certificate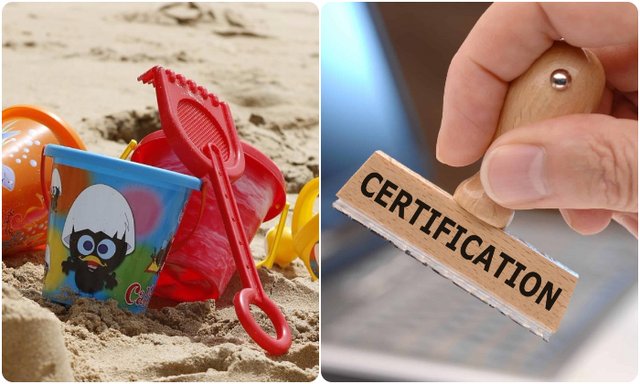 Agencies |.- To sell toys that are put into circulation on the EAEU market, you need to obtain a permit. Toys include various products and materials intended for children under 14 years of age.
Which products are covered by the regulation?
The regulated products are:
Paints for drawing;
Pedal cars, walkers and similar toys on wheels
Dolls depicting people, animals and other creatures, their parts and accessories;
Electric trains and various elements for model railways;
Constructors, puzzles;
Toy musical instruments and devices;
Toys and models with a built-in motor;
Electronic games and electric toys;
Racing electric cars for competitive games;
Pools for children;
Items for holidays, carnivals, pranks and magic tricks.
But there are exceptions. Products specified in Appendix No. 1 are not certified according to TR CU 008 2011 https://mastcert.com/tr-cu-certification/tr-cu-008-2011/:
 Playground equipment, sports equipment;
Toys not declared as children's products (decorative dolls, collectible models);
Sanitary goods based on rubber, latex, polymers;
Artificial Christmas trees and all kinds of decorations for them;
Bijouterie;
Flying toys that are launched by a child with a rubber cord;
Bows for shooting, the length of which in an unstrung state exceeds 1200 mm;
Goods for swimming.
If the product is listed in Appendix No. 1, it may require certificates or declarations in accordance with other regulatory enactments and regulations. Also, second-hand products do not need certification according to TR CU 008 https://mastcert.com/tr-cu-certification/tr-cu-008-2011/.
What do you need to get certified
Documents that the applicant must submit to the certification body:
The document according to which the toy was made (if scheme 1c or 2c is applied).
Color image of the toy (this should be a typical sample, that is, a toy from a group of homogeneous products: they are intended for children of the same age, made from the same materials, in accordance with one technical document, according to one technological process and meet the same security requirements).
Technical description of the type sample or a copy of the design documentation.
 Information about raw materials and components, their manufacturers and importers.
Names of standards, the requirements of which the toy meets, if the manufacturer applied them.
Contract (supply agreement) or shipping documentation.
In order to legally introduce and sell toys, an entrepreneur needs to obtain a certificate of conformity. Toys for children must be completely safe, meet quality standards.