CE marking
You can receive from us the European certificate for your products
NEED HELP WITH CERTIFICATION?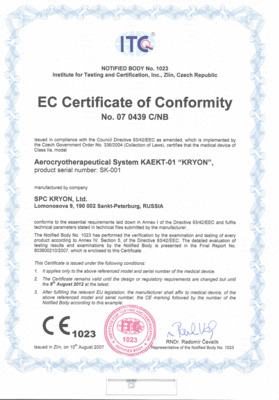 The CE certificate is an analogue of the Russian certificate in the GOST R system and allows importing and selling certified products on the territory of the European Union, freeing the manufacturer and importer from customs problems.
The CE certificate is the same for all EU member states and is issued in accordance with existing directives that establish various forms of CE certification: with and without an exit to production, with an expert visit to the location of the product for its analysis (in case samples are delivered impossible, for example, due to size or weight), with tests in Russian laboratories or with mandatory tests abroad, etc. CE certificate contains manufacturer and / or supplier data. Certain products must receive a CE certificate for both the final product and its components.Moreover, it is possible to issue one certificate for products passing under one HS code with accuracy up to sixth digit.
Our experts will help you quickly get a CE certificate. You provide a minimum package of documents and we proceed to work without prepayment. Over 7 years, 14,000 documents have been issued for 3,500 companies in Russia, Belarus and Kazakhstan.
Mandatory and voluntary certification
Conventionally, the CE certificate can be divided into mandatory and voluntary: the mandatory number of the notified body is indicated in the mandatory certificate, but not the voluntary one. The obligatory certificate gives the manufacturer the right to import products into the EU and label it with the CE mark for subsequent sale. Products that are not subject to mandatory CE certification may be imported into the EU, but their implementation is impossible without obtaining a voluntary certificate. On such products it is necessary to issue permits for compliance with the national standard of the country where the products are sent.
Stages of obtaining CE certificate:
determination of the directive by which the certification of products will be carried out;
audit of the provided documents;
production analysis (departure of experts);
preparation of a technical test file;
CE certificate.
CE certificate validity period
In most cases, the CE certificate is valid for 3 years with an annual inspection control. However, there are certificates issued for 10 years or indefinitely, provided for inspection control only when changes are made to the products manufactured. The CE certificate is issued in accordance with the selected European directive, which is why the validity of such certificates may vary.
Products that must be CE marked:
Low voltage equipment;
Simple pressure vessels;
Toys;
Building products;
Technical means capable of creating electromagnetic interference;
Car equipment;
Personal protective equipment;
Radio and telecommunications terminal equipment;
In vitro diagnostic medical devices (in vitro); Non-automatic weighing instruments;
Active implantable medical devices;
Gas appliances;
Boilers;
Explosive civilian substances;
Medical devices;
Equipment operating in potentially explosive atmospheres;
Pleasure craft;
Elevators;
Refrigeration units;
Pressure equipment;
Cableways for the transport of passengers;
Measuring instruments.
HAVE A PROJECT?
By clicking Submit, you agree to Fresh Consulting's Privacy Policy.
COMAPANIES WHICH TRUST MASTCERT