NEED HELP WITH CERTIFICATION?
Certification of Shampoo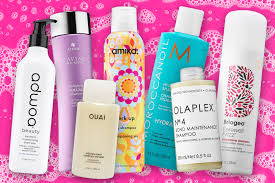 When buying shampoos, users must be sure of their quality and absolute safety. That is why shampoo certification is mandatory for sale in Russia and other member-countries of the EAEU.
The legislative framework.
For manufacture of cosmetic products as shampoos, the Technical Regulation of the Customs Union 009/2011 "On the safety of perfumery and cosmetic products" applies. Confirmation of product quality through certification is a prerequisite for production and sale of shampoos in the countries of the EAEU.
Additional certification of shampoos is also welcome:
GOST R – to confirm compliance with Russian standards;
BIO – to confirm compliance with biological standards;
ISO – to confirm the implementation of a specific management system;
Organic – to confirm the organic composition without the content of artificial chemical elements.
Voluntary certification significantly increases the position of products in the market among competitors, and also helps in concluding some lucrative contracts or in winning tenders.
In place of declaration, SGR is required for the following types of shampoos:
Shampoos for children;
Shampoos, in the production of which nanomaterials were used;
Products for dyeing, waving or straightening hair.
SGR is a certificate of the state registration of products, which confirms compliance with sanitary and epidemiological safety standards in the Eurasian Economic Union.
Declaration of Conformity is a document that confirms the compliance of products with the TR CU and GOST standards.
SGR or Declaration are obligatory on the territory of the EAEU countries at the request of the Administrative Code of the Russian Federation. Lack of documents can lead the company to administrative liability. The amount of fine can reach up to 1,000,000 rubles, depending on the severity of violation of the law in the field of product turnover.
Issuance of a certificate for shampoo.
Documents for registration of the Declaration or SGR:
Application for certification with the applicant's seal;
OGRN and TIN;
Unified State Register of Legal Entities or EGRIP;
A lease contract for production area or a document confirming the ownership of the territory;
GOSTs or TU, according to which shampoos are produced;
Models of labels indicating composition and description of products;
Samples of shampoos for laboratory research;
HS code.
Shampoo certification steps:
Submission of application;
Preparation of necessary set of documents;
Product testing in the laboratory;
Production control if necessary;
Registration of the permit.
Issue of SGR and Declaration takes on average from 1 to 4 weeks.
HAVE A PROJECT?
By clicking Submit, you agree to Fresh Consulting's Privacy Policy.
COMAPANIES WHICH TRUST MASTCERT