BRAND REGISTRATION IN RUSSIA
NEED HELP WITH CERTIFICATION?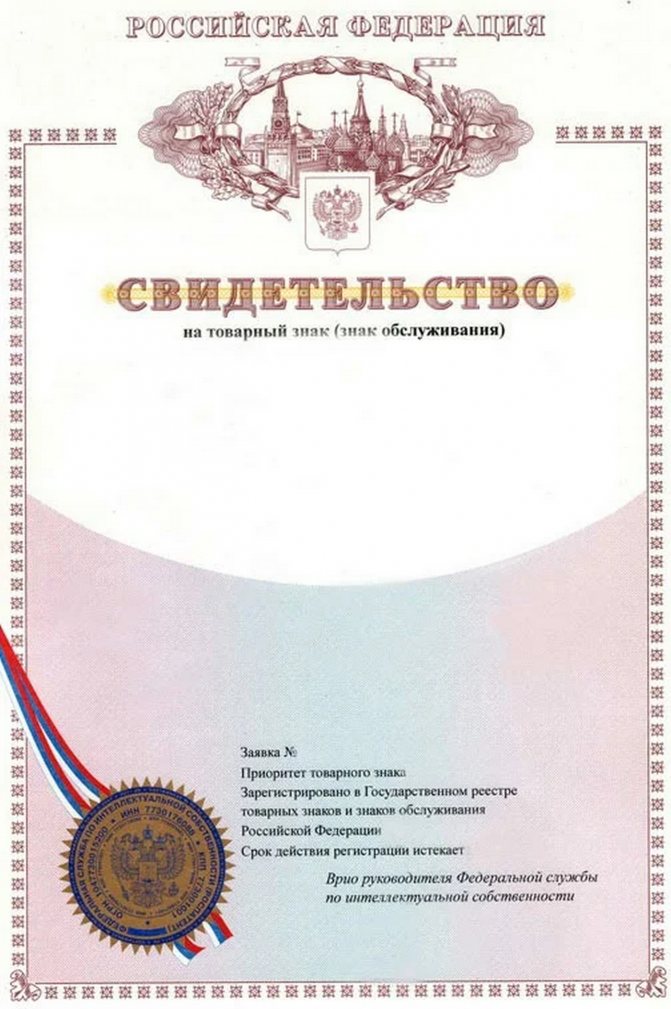 A trademark is an opportunity to protect your business, your delusions and your products; it is an integral part of big business and work on the recognition of the company.
The entire procedure for registering a brand (trademark) from the moment of filing an application to the moment of issuing a certificate is governed by Articles 1492-1507 of the Civil Code of the Russian Federation.
A graphic, verbal, sound designation can act as a trademark. By the way, most of the trademarks are company names and logos.
HOW DOES THE REGISTRATION OF A TRADEMARK IN RUSSIA GO?
Registration of a trademark consists of the following steps:
1. Development of a trademark.
2. Checking the sign for uniqueness.
3. Payment of state duty for filing an application.
4. Submission of an application to the Federal Institute of Industrial Property under Rospatent.
5. If necessary, you will need to answer the questions of an expert from Rospatent during the examination (analysis of a trademark for uniqueness).
6. Obtaining a decision of the examination, payment of the state duty for the registration of the mark.
7. Obtaining a ready-made trademark certificate.
The entire trademark registration procedure takes from 7 to 18 months.
The ownership of a registered trademark is valid for 10 years. Further, the ownership right will need to be extended for another 10 years, this should be done after 9 years after the registration of the mark (since the process of renewing the right to use a trademark can also take from 7 to 12 months). The rights to use the mark can be renewed indefinitely.
DOCUMENTS REQUIRED FOR REGISTRATION OF A TRADEMARK:
• Statement
• Example of a trademark
• A detailed description , justification of the reasons for using this particular symbol, word, etc.
• Preparation and submission of an application for registration
• Examination of the uniqueness of the designation
• List of goods on which the trademark will be used
• Receipt for payment of all necessary state fees.

The application, along with other documents, is submitted to Rospatent.

To avoid mistakes in filling out the application and preparing all the necessary documents, you can contact our experts of the MASTCERT company, we will be happy to help you in this matter.
HAVE A PROJECT?
By clicking Submit, you agree to Fresh Consulting's Privacy Policy.
COMAPANIES WHICH TRUST MASTCERT