Certification of cable and cable products
NEED HELP WITH CERTIFICATION?
Certification of cable and cable products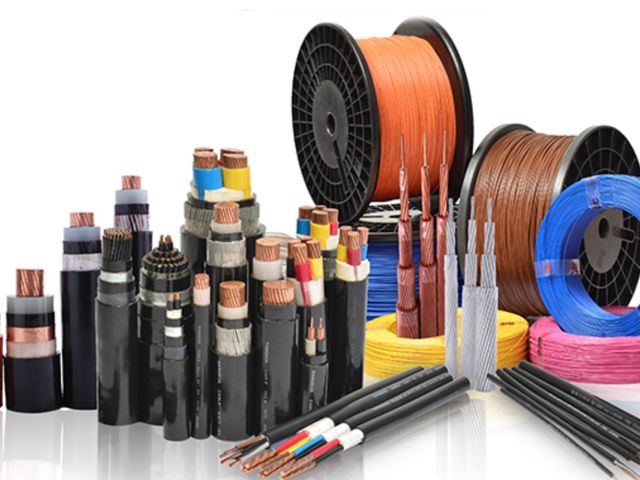 Cable is one or more individually insulated, enclosed in a common sheath conductors. Such products easily withstanding high voltage, are designed for laying in harsh conditions, such as under water or in the ground, since the special wear-resistant structure reduces the risk of destruction.
A prerequisite for production and sale of cables, cords, wires on the territory of the Russian Federation and the EAEU member countries is certification of cable products, being a verification of compliance with the norms and requirements of the current technical regulations.
The legislative framework.
Assessment of the quality and safety of cable products is carried out on the basis of several regulatory and legislative documents.
For low-voltage cables, the technical regulation TS 004/2011 applies.
The full range of products subject to verification as part of certification of cable products can be found in the text of the decision of the Board of the Eurasian Economic Commission No. 91 dated April 24, 2013.
For high-voltage devices intended primarily for industrial use, a certificate of conformity is provided for according to the criteria of the GOST R system.
Cables, wires and cords with voltages above 1000 V falling into this category are defined by Decree of the Government of the Russian Federation No. 2425 dated December 23, 2021.
According to the Federal Law No. 123 of 2008 regarding compliance with fire safety standards, certain types of cables must undergo appropriate testing. Due to the fact that this regulation is one of internal legislative acts, the fire certificate for cable is valid exclusively on the territory of the Russian Federation.
Stages and terms of registration of permits.
Issuance of certificates for cables and cable products is carried out in accordance with the standard procedure.
Average period for issuing permits after providing samples and all required documents is 2-3 weeks and depends on initiator of the procedure (manufacturer or seller), as well as on selected verification scheme.
Prior to submitting application for an audit, a package of mandatory documents must be prepared.
The following is obligatory for submission:
detailed description of products, composition;
results of previous tests (if any);
scans of certificates of state registration (TIN, OGRN);
copies of statutory, constituent documents, card of the applicant company;
regulatory and technical documentation on the basis of which the production process is organized;
agreement confirming the ownership or lease of production area.
The list may be shortened or expanded depending on characteristics of the product.
Main stages of certification.
filing an application for audit;
product identification, selection of a scheme for the upcoming test;
documents handover;
selection of product samples;
testing in laboratories;
production control, if it is provided for by regulations;
preparation of final protocols.
Based on results of the research, a declaration or certificate for the cable is issued, which must be registered in a single register.
HAVE A PROJECT?
By clicking Submit, you agree to Fresh Consulting's Privacy Policy.
COMAPANIES WHICH TRUST MASTCERT