Certification of underwear, socks and tights
NEED HELP WITH CERTIFICATION?
Certification of underwear, socks and tights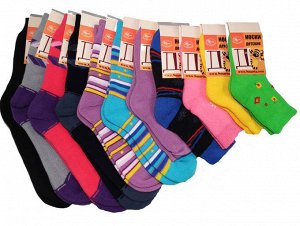 Mandatory certification must be registered for production and sale of underwear, socks and tights in the countries of the Eurasian Economic Union.
What category do socks, tights, underwear belong to and what documents are needed?
Clothing is divided into three categories:
– First layer – underwear, shirts, socks, tights etc.;
– second layer – T-shirts, jackets, trousers etc.;
– third layer – jackets, coats, fur coats etc.
Certification of underwear and hosiery for adults must be issued by a certificate of conformity according to TR CU 017/2011.
For clothes of the "first layer" category for children from 3 to 18 years old, a certificate TR CU 007/2011 is required.
Underwear, socks and tights for children under the age of three must be certified by two documents: State Registration Certificate and declaration according to TR CU 007/2011.
Why is certification needed?
Certification is a prerequisite for circulation of clothing in the territory of the EAEU.
Renewal of certificates must be carried out without delay immediately after the expiration of the old documents. In the event that authorized bodies discover absence of certificates, it will be almost impossible to avoid penalties.
The certificate for underwear, socks and tights can be checked by any interested user or, if necessary, customs/authorized bodies. All certificates are publicly available on the website of the Federal Accreditation Service, so it will be easy to find the required document.
What is a certificate, declaration and SGR?
The Declaration of Conformity confirms that products are manufactured in accordance with the relevant Technical Regulations of the Customs Union. The document is drawn up by the applicant on a regular A4 sheet, the responsibility for authenticity of information is laid on him.
The certificate of conformity has the same legal force and the same confirmation of the conformity of product characteristics with the norms of Technical Regulations of the Customs Union. But this document is filled out on a special form, and responsibility is laid on certification body.
The State Registration Certificate (or SGR) confirms that the product meets hygienic and sanitary and epidemiological standards, including requirements of the EAEU Technical Regulations.
How to get the hosiery and underwear certification?
Documents required for certification:
• TIN;
• OGRN;
• Unified State Register of Legal Entities or EGRIP;
• GOST or TU, subject to which clothing is produced;
• HS code;
• Evidence of ownership of the production premises (or lease agreement);
• Description of characteristics and composition of goods.
The required package of documents in different certification firms may slightly vary.
How does the certification process for underwear, socks and stockings take place.
• Applying to the accreditation body with an application;
• Providing a package of documents and signing the contract;
• Collection and provision of samples of required goods;
• Obtaining results of laboratory testing and permission for certification;
• Registration of a certificate, SGR or declaration in the FSA registry.
The waiting time for test results and obtaining a certificate takes generally 1-5 weeks. In exceptions, the process may take longer. But registration with the Federal Accreditation Service is not long – only three working days.
HAVE A PROJECT?
By clicking Submit, you agree to Fresh Consulting's Privacy Policy.
COMAPANIES WHICH TRUST MASTCERT