Certification of blankets and pillows
NEED HELP WITH CERTIFICATION?
Certification of blankets and pillows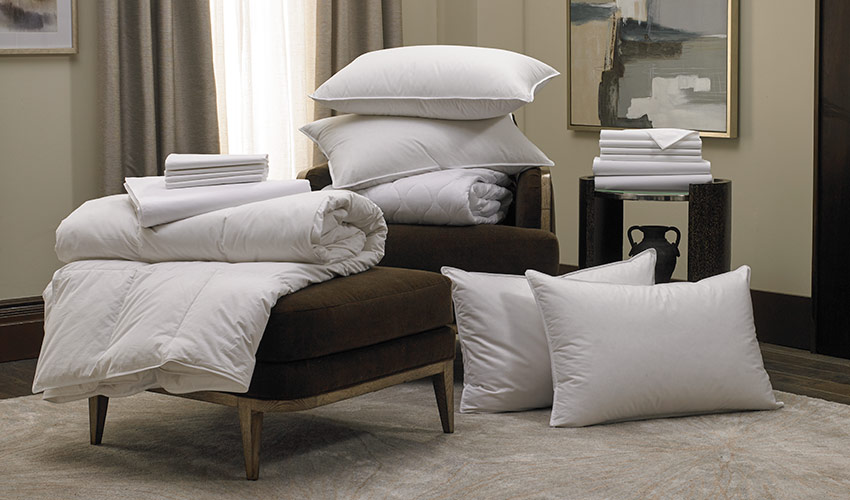 Blankets and pillows are accessories for sleep, so the quality of these products must be strictly checked for compliance with standards established by technical regulations. In order to avoid low-quality products sold in the EAEU, mandatory certification is provided for this category of goods.
Regulatory framework.
Blankets and pillows belong to the category of light industry goods. Materials such as cotton, silk, wool, down, feather, synthetic winterizer, holofiber and others are used in their production.
To assess the quality of this type of product, there are two main technical regulations (TR CU) in the EAEU:
1. TR CU 017/2011 – establishes requirements for light industry products. This TR CU tests blankets and pillows intended for adults.
2. TR CU 007/2017 – contains requirements for all children's products, including bedding.
Pillows and blankets connected to the mains (massage, heated) are also evaluated according to other technical regulations:
• TR CU 004/2011 – contains safety requirements for low-voltage devices;
• TR CU 020/2011 – establishes requirements for the electromagnetic compatibility of electrical devices;
• TR CU 037/2011 – regulates the content of hazardous substances.
Is certification for blankets and pillows mandatory?
According to requirements of technical regulations, pillows and blankets for adults and children are subject to mandatory declaration. Each entrepreneur who manufactures or sells these products on the territory of the EAEU is required to have a permit. Optionally, you can issue a voluntary certificate for pillows and blankets. Failure to comply with requirements of the law leads the entrepreneur to administrative responsibility and a large fine.
Procedure and terms of registration.
To obtain permits, an entrepreneur (LLC, individual entrepreneur) needs to contact certification center. Specialists identify goods and select the appropriate scheme for verification.
To confirm the quality of goods, it is necessary to conduct a laboratory examination of product samples. When declaring, entrepreneur will have to independently conduct a laboratory test in any independent laboratory. When issuing a certificate for pillows and blankets, the assessment of the quality of goods will be carried out in an accredited laboratory.
When importing goods from abroad (for example, from China), you will first need to import samples for examination. It will be possible to start full-fledged import of goods into the EAEU only after receiving a document of conformity.
You can issue a declaration and a certificate for blankets and pillows both for serial production or import, as well as for individual consignments of goods. The validity of declaration is 1 – 5 years, the certificate is valid up to 3 years. Registration of compliance documents takes maximum 2-3 weeks.
What documents will be needed.
For certification, you will need to collect a package of the following documents:
• copies of registration documents;
• bank details of the company;
• information on manufacturer;
• description of products with HS codes;
• regulatory and technical documentation;
• protocol of laboratory examination or product samples;
• layouts of packages and labels;
• supply contract and invoice – for import;
• other documents.
HAVE A PROJECT?
By clicking Submit, you agree to Fresh Consulting's Privacy Policy.
COMAPANIES WHICH TRUST MASTCERT