NEED HELP WITH CERTIFICATION?
Certification of makeup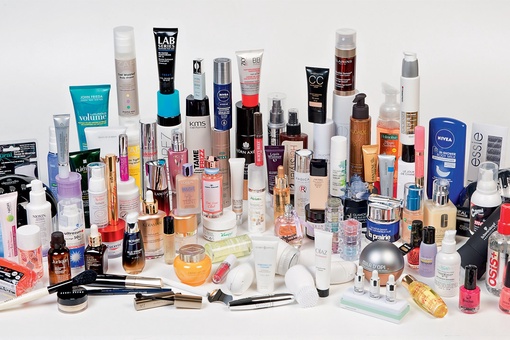 In order to avoid low-quality makeup products from entering the market, mandatory certification is provided for in the countries of the Eurasian Economic Union. This category of goods is subject to declaration or state registration. This means that manufacturers, importers and distributors of cosmetics are required to draw up a declaration or state registration certificate (SGR).
If desired, entrepreneurs can issue voluntary certificates for make-up products, which serve as additional confirmation of product quality. Checking goods for safety is carried out in accordance with the requirements of technical regulations (TR CU), which apply to the entire territory of the EAEU.
Legal Framework.
Makeup products are tested for compliance with TR CU 009/2011. The text of the technical regulation contains requirements for the production, storage, transportation and quality assessment of cosmetic products.
This means that all cosmetics (lipsticks, shadows, mascaras, foundations, powder, blush, pencils, etc.) and other makeup products (brushes, sponges, etc.) must be assessed for compliance with this TR CU. The standards prescribed in the technical regulations are valid throughout the EAEU.
Is certification required?
In the EAEU countries, certification of makeup products is mandatory. Manufacture, import and sell these products without permits is prohibited by law. For non-compliance with this requirement, an unscrupulous company may receive a large monetary fine. In some cases, confiscation of goods and a ban on further activities are possible, which will certainly entail significant financial losses.
Procedure and terms of registration.
To obtain a certificate for makeup products, a businessman should contact the certification center. Employees of the CA will be able to accurately identify products, select the appropriate certification scheme and compile an accurate list of required documents.
To assess the quality, laboratory testing of product samples is required. When declaring, the entrepreneur independently conducts an examination in any of the laboratories. Issuing a certificate or SGR involves sending samples to an accredited laboratory.
Suppliers of imported make-up and cosmetics must first import samples of goods into the territory of the EAEU for laboratory testing, the results of which will issue a permit, provided that the goods comply with the requirements of TR CU 009/2011. The term for issuing declarations, certificates and SGRs usually takes no more than 2-3 weeks.
Package of necessary documents.
To obtain a certificate for makeup products, an entrepreneur will need to provide a package of the following documents to the certification center:
copies of registration documents of the company;
bank details of the organization;
complete information about the manufacturer of the goods;
detailed description of products with HS codes;
regulatory and technical documentation for the production of make-up products;
protocol of laboratory expertise or product samples;
layouts of packages and labels with marking. Importers of products will additionally need to provide a supply contract and an invoice. Also, additional documents confirming the quality of products may be required.
HAVE A PROJECT?
By clicking Submit, you agree to Fresh Consulting's Privacy Policy.
COMPANIES WHICH TRUST MASTCERT