NEED HELP WITH CERTIFICATION?
FAC declaration and certificate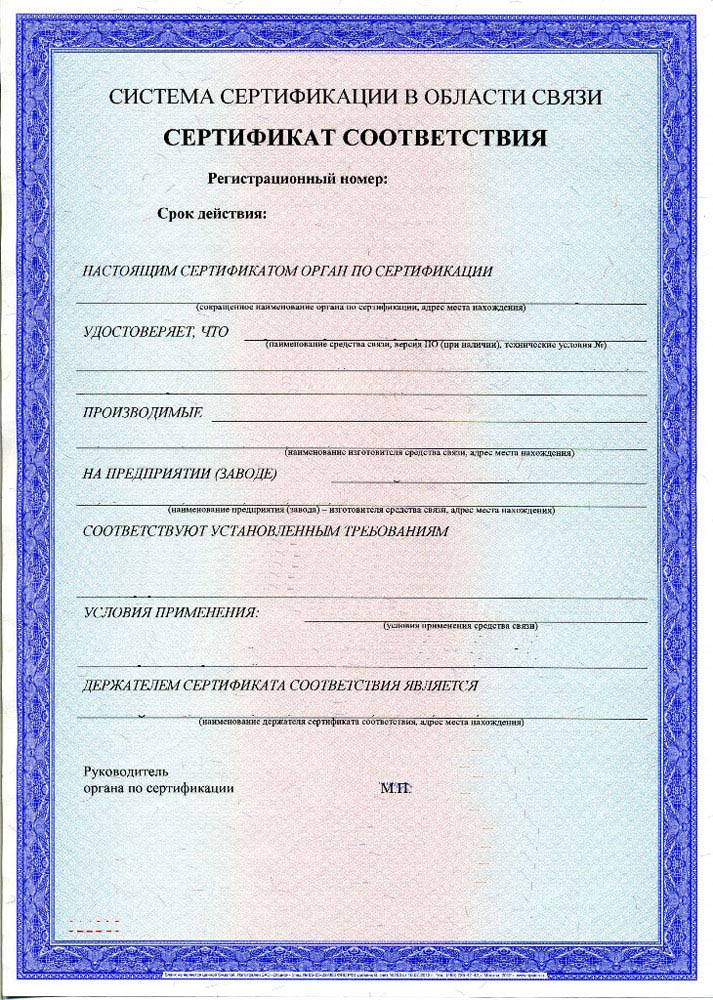 The FAC declaration (FAC DoC) and certificate (FAC CoC) are mandatory documents that confirm the quality and safety of communication facilities, their compliance with the requirements specified in the Federal Law No. 126 "On Communications" and Government Decree No. 532. It will be necessary to test samples in a laboratory environment to obtain this supporting documentation.
How to get a FAС certificate
Many of our clients are interested in the difference between a FAC declaration and a FAC certification. In fact, they have equal legal force, but the certificate is issued for foreign applicants, and the declaration is only for residents of the Russian Federation. Automatic telephone exchanges, switches, routers, radio electronic equipment, terminal equipment are subject to mandatory certification. Devices that require mandatory declaration are those that are not included in the list for certification, as well as terminal or subscriber communication equipment.
The certificate is issued for a period of 1 to 3 years. It depends on the type of product and the test scheme. At the same time, the period of validity of the declaration can be chosen by the applicant himself – up to 10 years. Tests are carried out on single items, series and production batches.
We are ready to help you to issue a compliance document for communication facilities
For the legal sale and use of communication facilities in Russia, it is mandatory to pass the certification procedures. If you do not want this process to be associated with paperwork, hassle and time delays, then use the services of a reliable certification body. We are accredited to carry out all types of certifications and provide the best service at a fair cost. Leave a request on the MASTCERT website, and we will send you a commercial offer within one working day.
HAVE A PROJECT?
By clicking Submit, you agree to Fresh Consulting's Privacy Policy.
COMAPANIES WHICH TRUST MASTCERT