NEED HELP WITH CERTIFICATION?
FSS NOTIFICATION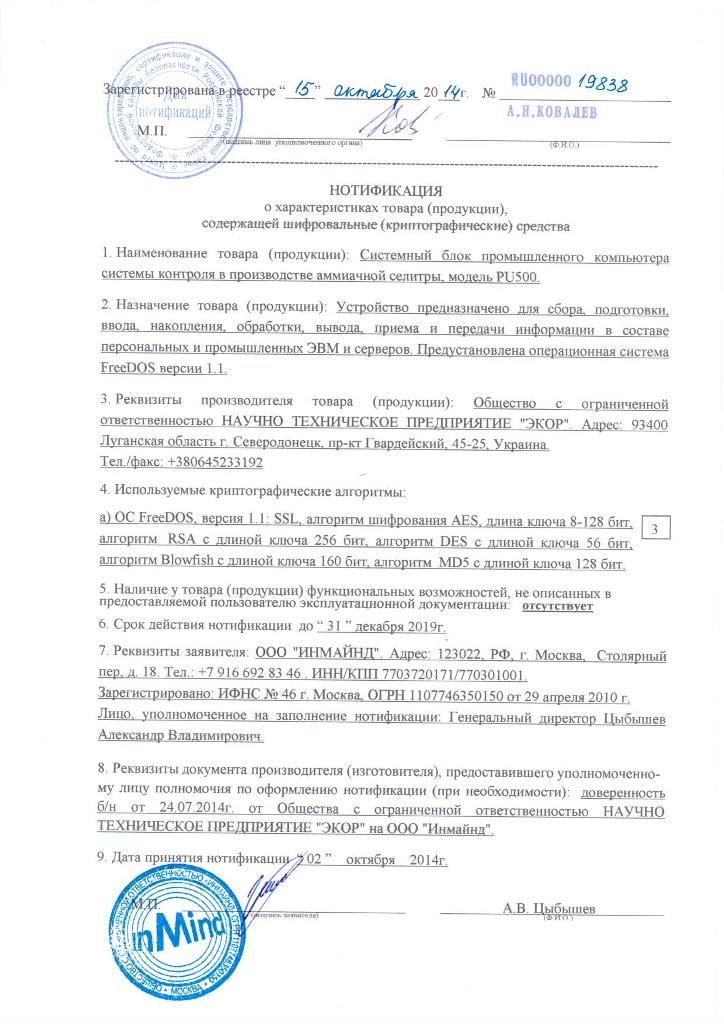 FSS notification is a special certificate for equipment and devices that contain encryption elements. The procedure is mandatory for the corresponding list of goods and is issued by the FSS (Federal Security Service) state agency. If you plan to import such equipment into the territory of the Eurasian Customs Union, then you first need to pass this type of control and get its documentary confirmation.
How the FSS certificate is issued?
The first nuance that requires a decision is to determine whether the equipment is precisely subject to mandatory notification. The list of section 2.19 of the Decision of the EEC Board No. 30 dated April 21, 2015 includes devices with cryptographic algorithms, individual smart cards, equipment for radio and television broadcasting and others. The test is carried out based on the comparison of the FEACN (Foreign Economic Activity Commodity Nomenclature) code. But the fact is that you also need to further study the description and characteristics of the product. You can contact us at any time for support. We will provide accurate and objective information.
To apply for FSS certification, you must prepare the following list of documents:
Technical description of products;
Information about the manufacturer and the applicant company;
Notarized power of attorney from the manufacturer;
Letter to the "LSZ" of the FSS (Federal Security Service), with a request to register and issue a notification;
Officially completed notification application.
Submit an online application and receive a quick response online
MASTCERT will help you quickly pass the notification procedures to the FSS (Federal Security Service) body and get legal grounds for export of your equipment to the territory of the Russian Federation. We have over 9 years of experience, thousands of successful projects and hundreds of satisfied clients. We will be happy to advise you in more detail and get started as soon as possible.
HAVE A PROJECT?
By clicking Submit, you agree to Fresh Consulting's Privacy Policy.
COMAPANIES WHICH TRUST MASTCERT