NEED HELP WITH CERTIFICATION?
Certification of filters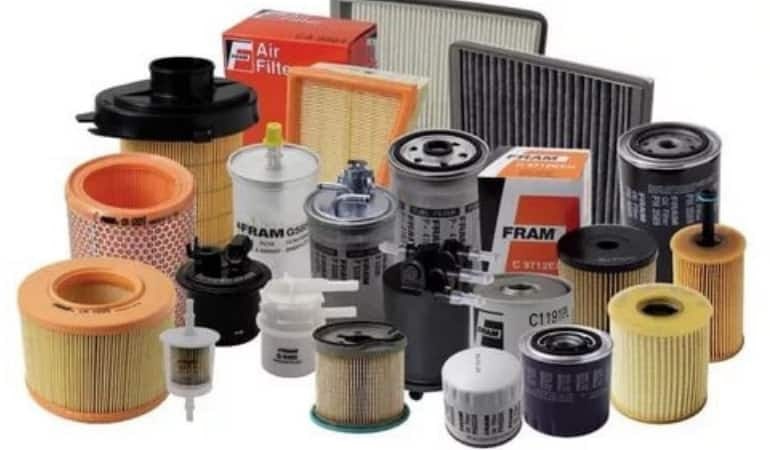 Industrial filters are used for various purposes, most often for water and air purification. All products that fall into the category of industrial filters must undergo strict quality control under the laws of the EAEU.
For the evaluation of goods on the territory of the EAEU, technical regulations (TR CU, TR EAEU) are in force, which spell out the requirements for product quality. According to the requirements of technical regulations, all categories of goods must undergo a mandatory assessment for compliance by declaring or certification.
Legal Framework.
Industrial filters are subject to TR CU 010/2011, which establishes uniform requirements for industrial equipment. The standards specified in the text of the technical regulation must be observed during development, production, transportation, installation, storage, use and disposal.
Filters operating under voltage from 50V to 1000V are additionally tested according to the following TR TS:
TR CU 004/2011 – regulates the requirements for low-voltage equipment;
TR CU 020/2011 – establishes standards for the electromagnetic compatibility of devices.
According to the requirements of TR CU 010/2011, industrial filters are subject to conformity testing through declaration and certification.
Declaration is issued for the following types of products:
for cleaning liquids in production;
for air purification;
for gas purification;
for cleaning lubricants;
for cleaning from polymers and paints and varnishes.
Responsibility for the absence of a certificate for filters.
All manufacturers, suppliers, importers and distributors of products are required to draw up conformity documents. The absence of such a document is considered a gross violation of the law. An entrepreneur who has not issued a permit for his products risks receiving a large fine and administrative liability. In addition, all available goods are withdrawn and a temporary ban is placed on further activities.
The procedure for issuing certificates for filters
The procedure for issuing certificates for industrial filters is as follows:
filing an application with a certification authority (CA);
product identification;
selection of the verification scheme;
collection of a package of documents;
examination of product samples in the laboratory;
obtaining a document of conformity.
When making a declaration for industrial filters, the laboratory examination is the responsibility of the applicant. In this case, research is carried out in any independent laboratory. The applicant is responsible for the accuracy of the results provided.
You can issue a declaration for serial production, individual batches or a unit of goods. To declare imported products, the applicant will need to bring samples for laboratory testing. After receiving the declaration, it will be possible to start a full-fledged import of goods.
The term for issuing declarations and certificates depends on the volume and complexity of the work. On average, the execution of the document takes no more than 2-3 weeks.
List of required documents.
An approximate list of documents for issuing documents of conformity consists of the following items:
registration documents of the company or individual entrepreneur (OGRN, TIN);
bank account details;
description of products with HS codes;
laboratory test protocol;
normative and technical documentation according to which products are manufactured;
technical passport for products;
instructions for the use of products;
samples of packaging and labels, including product labeling;
for import, you will additionally need a supply contract and an invoice.
HAVE A PROJECT?
By clicking Submit, you agree to Fresh Consulting's Privacy Policy.
COMPANIES WHICH TRUST MASTCERT