Certification of shirts and T-shirts
NEED HELP WITH CERTIFICATION?
Certification of shirts and T-shirts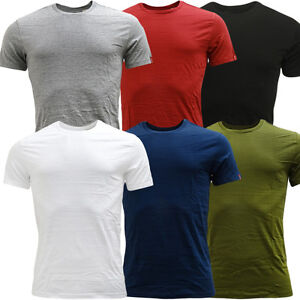 Certification of clothing is quite a complex and extensive topic for review. In addition to the fact that clothes are divided into three layers, different types of clothes are also certified by different mandatory documents.
Categories and certification.
All clothes are divided into three layers:
– First – underwear that is worn directly on the skin (underwear, tights, socks, nightgowns, etc.);
– second – clothes of this category are put on underwear (shirts, pants, etc.);
– third – respectively, outerwear (jackets, coats, etc.).
It is mandatory to obtain Certificate for the 1st layer of clothes, while for the 2nd and 3rd layers of clothes for adults, the Declaration is sufficient.
What certification is required for shirts and T-shirts?
All T-shirts and shirts made for use by children from 0 to 18 years of age are subject to certification under the Technical Regulations of the Customs Union 007/2011 "On the safety of products intended for children and adolescents".
And for shirts and t-shirts for adult users, a declaration is required under the Technical Regulations of the Customs Union 017/2011 "On the safety of light industry products".
Where is the obligation to certify T-shirts and shirts?
The conditions for certification of clothing and the entire list of products are specified in the Decree of the Government of Russia dated December 23, 2021 No. 2425. According to this decree, enterprise is obliged to ensure that products have certification on an ongoing basis.
The requirement applies to all goods whose circulation takes place in the Eurasian Economic Union countries. It is important to renew certificates for T-shirts and shirts in time, as they have a validity period of 1-5 years.
It is also important not to violate requirements, because absence of mandatory certification leads to penalties of up to 1 million rubles or the withdrawal of a product line without necessary documents.
What is a "certificate" and who verifies it?
Certificate of Conformity is a documented proof of conformity of product quality with norms of the relevant Technical Regulations of the Customs Union. The company that issued it is responsible for the authenticity of the information in the certificate.
Declaration of Conformity is also proof of the conformity of the quality of goods with requirements of the Technical Regulations of the Customs Union, drawn up on a regular A4 sheet and the applicant takes responsibility for authenticity of the data.
Anyone can check certification for T-shirts and shirts at any time: from customs and authorized bodies to ordinary users. It will be easy for users to check certification, since the Federal Accreditation Service publishes all certificates in the public domain on its website.
Where to go for certification?
To obtain certificates for shirts and T-shirts, you must contact a certified certification center, which will test products in the laboratory and issue a permit for certification. And then the document is registered with the Federal Accreditation Service.
Obtaining a permit takes an average of 1-5 weeks, and registration of certification – three business days. The terms may be extended depending on individual situation and presence of any complications.
It is recommended to prepare a package of documents in advance for applying for certification:
• Main state registration number;
• Identification number of the taxpayer;
• HS code;
• GOST, according to which the product is produced;
• Lease agreement for the premises of the enterprise (or certificate of ownership);
• A copy of the label with description and ingredients.
A package of documents may vary slightly depending on the region or individual situation.
How the permit is obtained.
• Submission of application;
• Signing agreement with selection of the certificate validity period;
• Providing samples of the required goods;
• Waiting for testing and obtaining permission;
• Registration of the certificate in FSA.
HAVE A PROJECT?
By clicking Submit, you agree to Fresh Consulting's Privacy Policy.
COMPANIES WHICH TRUST MASTCERT