CERTIFICATION IN SOUTH KOREA - MASTCERT
NEED HELP WITH CERTIFICATION?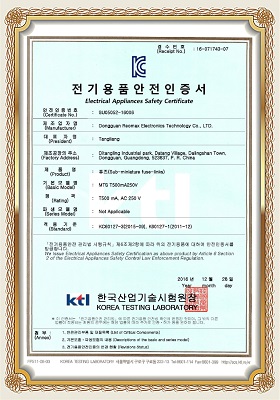 In South Korea, the development of standards and regulations is overseen by the Korean Agency for Technology and Standards (KATS).
Today, Korea has over 20,000 standards (KS). Most regulatory documents and standards are written in Korean.
Korea also has generally accepted international standards, such as ISO, IEC.
The entire conformity assessment system is regulated by the Korea National Standards Act. KATS oversees the development and implementation of Korean policies and acts as an accreditation body through various accreditation schemes.
Important! It is very important to correctly determine the regulations and standards that apply to a product or service. In Korea, technical regulations and standards are regulated by individual ministries that are directly related to the regulated industry.
There are 11 ministries and agencies in South Korea.
Conformity assessment and labeling.
In total, in South Korea there are two types of goods labeling: KS and KC.
The presence of one of these markings indicates that the product complies with Korean standards.
The KS mark indicates compliance with applicable industry standards (KS). It can be provided by a certification body by the Korean Standards Association (KSA). In general, obtaining the KS brand is not mandatory, it is rather a voluntary measure.
The marking of the COP was introduced on July 1, 2009. Since 2011, this mark has combined all previously used mandatory certification marks. That is, its presence is mandatory if the product is subject to regulations that regulate the safety and quality of products (goods) sold on the Korean market.
Important! Korea is closely integrated into the world market, therefore, its standards and regulations overlap with international requirements and standards. But, as in any country, there are peculiarities in terms of labeling, description of goods.
By contacting MASCERT, you are guaranteed to receive assistance in obtaining a certificate for your goods for import into the territory of South Korea. For a more detailed acquaintance with the list of services provided, see the presentation.
HAVE A PROJECT?
By clicking Submit, you agree to Fresh Consulting's Privacy Policy.