EXPERT OPINION (EO)
ON COMPLIANCE WITH THE UNIFORM REQUIREMENTS OF THE CUSTOMS UNION
NEED HELP WITH CERTIFICATION?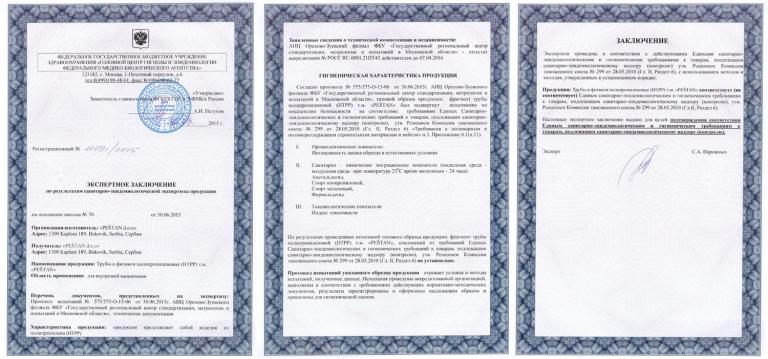 This is an obligatory document issued by a certification body listed in the mandatory Russian conformity assessment systems. Many voluntary certification systems also set this requirement as well. The expert opinion on the conformity of products is based on a test report conducted in a certification laboratory authorized to test in the required industry and accredited by the central authority for the certification system.
EXPERT OPINIONS FOR PRODUCTS ARE REQUIRED FOR:
Manufacturers
Suppliers
Foreign companies that export products
THE DOCUMENTS REQUIRED TO ISSUE AN EXPERT OPINION:
Foreign Manufacturer
Foreign manufacturer of MSDS Composition (a complete ingredient list of substances included in the product)
TDS (technical data cards/instructions for use in Word or PDF format),
Labels (preferably a photo from a sample with a label).
Samples for testing
Russian Manufacturer
TU or GOST Certificate,
Safety data sheet/ingredient list with indication of pigments and their contents
Lease agreement or certificate of ownership of production locations
Extract of the Unified State Register of Legal Entities
Test Samples
BY THE DECISION OF THE COMMISSION OF THE CUSTOMS UNION FROM MAY 28, 2010 NO. 299 + CHANGES TO IT DATED JUNE 15, 2012 NO. 36 – LIST OF PRODUCTS FOR WHICH THE EXPERT OPINION IS ISSUED (ALL PRODUCTS THAT ARE NOT SUBJECT TO THE SGR):
Building tiles
Mineral wool slabs
Suspended ceiling Boxes
Adult clothing
Children's clothing from 3 years
Valve Fittings and pipes of non-drinking water supply
and other
TERMS OF REGISTRATION FOR AN EXPERT OPINION:
Registration can take from 5 business days to 1.5 months.
OUR ADVANTAGES:
Fast and complete answer to the question from the client.
Competitive prices.
Constant updates during various stages of completion.
HAVE A PROJECT?
By clicking Submit, you agree to Fresh Consulting's Privacy Policy.
COMAPANIES WHICH TRUST MASTCERT