Certification of Construction Materials under EAC TR CU
NEED HELP WITH CERTIFICATION?
Certification of Construction Materials under EAC TR CU: Ensuring Safety and Quality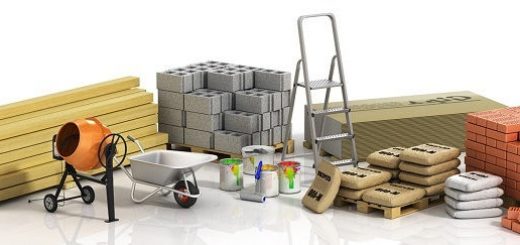 In construction industry, ensuring the safety and quality of materials is crucial. To maintain high standards, the EAC (Eurasian Economic Union) has established Technical Regulations of the Customs Union (TR CU) for certifying construction materials. This article provides a comprehensive guide to the certification process, offering valuable insights into the regulatory framework, necessary documents, and the importance of compliance.
Normative-Legal Basis.
The certification of construction materials in accordance with TR CU is governed by a set of technical regulations. These regulations define the safety requirements, conformity assessment procedures, and the necessary documentation for certification. Some of the essential TR CU regulations applicable to construction materials include TR CU 007/2011 on the Safety of Products for Children and Adolescents, TR CU 010/2011 on the Safety of Machinery and Equipment, and TR CU 012/2011 on the Safety of Equipment for Explosive Atmospheres, among others.
List of Covered Products.
TR CU regulations cover a wide range of construction materials. Some of the most popular categories include:
Cement and concrete products
Thermal insulation materials
Paints and varnishes
Electrical cables and wires
Plumbing fixtures and fittings
Flooring materials
Glass and glass products
Metal structures
Roofing materials
Building ceramics
Order and Timing of Certification.
The type of certification document required, whether it is a certificate, declaration, or another form, depends on the specific parameters of the product and its HS code. For certain high-risk products, such as those associated with health and safety, a mandatory certification in the form of a certificate is necessary. In other cases, a declaration of conformity or an alternative document may be sufficient.
Certification Process.
Сertification process generally involves the following stages:
Determining the applicable TR CU regulations and product category
Preparing the necessary technical documentation, including test reports and technical passports
Choosing the appropriate certification scheme (e.g., batch certification, serial production certification, etc.)
Submitting the application and required documents to the designated certification body
Conducting product testing and assessment by an accredited laboratory
Issuing the certification document (certificate or declaration) upon successful conformity assessment
Duration of Certification Process.
Duration of the certification process varies depending on the product category, certification scheme, and the efficiency of document preparation. On average, the process may take several weeks to a few months. However, for urgent cases, expedited certification services may be available, reducing the processing time significantly.
Importance of Expert Consultation.
To ensure a smooth and accurate certification process, it is advisable to seek assistance from experts in the field. At MASTCERT, our team of professionals possesses extensive knowledge and experience in TR CU certification for construction materials. By collaborating with our experts, you can receive comprehensive guidance, accurate evaluation, and assistance in preparing the required documents, ultimately ensuring a successful certification outcome.
Conclusion.
Certification of construction materials under the EAC TR CU regulations is essential to guarantee the safety and quality of products used in the construction industry. By understanding the regulatory framework, necessary documents, and certification procedures outlined in this article, you are equipped with the knowledge to navigate the certification process effectively. For personalized guidance and expert support, reach out to our team at MASTCERT and ensure the compliance and success of your certification endeavors.
HAVE A PROJECT?
By clicking Submit, you agree to Fresh Consulting's Privacy Policy.
COMAPANIES WHICH TRUST MASTCERT