Certification of Products under the EAC in the Electronic Industry
Certification in the Electronic Industry
NEED HELP WITH CERTIFICATION?
Certification of Products under the EAC in the Electronic Industry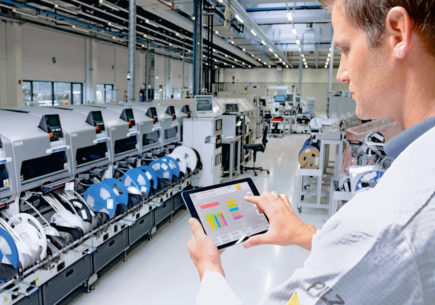 In the rapidly evolving electronic industry, ensuring product compliance with regulatory standards is crucial. This article explores the key aspects and requirements of certifying electronic products under the Technical Regulations of the Customs Union (TR CU). By understanding the certification process, the necessary documentation, and product categorization, manufacturers can navigate the requirements more effectively.
Regulatory Framework To comply with TR CU requirements.
It is essential to understand the normative and legislative basis. Electronic products are usually regulated by TR CU 004/2011 on safety requirements for low-voltage equipment and TR CU 020/2011 on electromagnetic compatibility.
Product Categories Certain electronic products fall under mandatory certification, while others may require a declaration or another type of document. The classification depends on the product's parameters and its Harmonized System (HS) code. Here are some examples of popular electronic product categories that require TR CU certification:
Information technology equipment
Telecommunication devices
Electrical household appliances
Lighting products
Audio and video equipment
Medical devices
Industrial automation and control systems
Batteries and accumulators
Cable and wire products
Electronic components
Certification Process Certifying electronic products involves several stages. Manufacturers must submit the required documents and undergo the evaluation process. Here are the primary steps in the certification process:
Determining the applicable technical regulations based on the product category
Preparing the necessary technical documentation, including design and test reports
Selecting the appropriate certification scheme: certification of a serially produced product, certification of a single delivery, or certification based on a quality management system
Submitting the application to an accredited certification body
Conducting laboratory tests and inspections (if required)
Obtaining the Certificate of Conformity or Declaration of Conformity
Applying the EAC mark on the product
Documentation Requirements to ensure a smooth certification process, specific documents must be submitted, such as:
Technical passport
Test reports from accredited laboratories
Design documentation, including circuit diagrams and specifications
Quality management system certificates (if applicable)
Instruction manuals and labeling information
Supplier's declaration of conformity (for certain products)
Other relevant supporting documents
Certification Duration The duration of the certification process varies depending on various factors, such as the product category, the chosen certification scheme, and the efficiency of document preparation. On average, the certification process can take several weeks to a few months. To obtain an accurate assessment of the timeframe, it is recommended to consult our experts at MASTCERT.
Certification of electronic products under the TR CU is a critical step in ensuring compliance with regulatory standards. By understanding the normative framework, product categorization, required documentation, and the certification process, manufacturers can navigate the process more effectively. For a comprehensive evaluation and expert assistance, reach out to our MASTCERT team. Stay compliant and competitive in the electronic industry with our professional support.
HAVE A PROJECT?
By clicking Submit, you agree to Fresh Consulting's Privacy Policy.
COMAPANIES WHICH TRUST MASTCERT